Our culture encourages us and our values characterize us. We are driven by people to endeavor relentlessly and steadily enhance our teams and our services to grow the best.
Embracing the Best of Both Worlds at iCreative Technologies
Guiding Values in Commerce
iCreative Technologies  believes in making core values an integral part of the corporate culture. We think that a company's basic principles influence its culture and also empower and drive its employees to consistently provide world-class solutions.
Elevate Your Career with Us
Join Our Agency and Experience Exceptional Benefits. At iCreative, we believe in fostering an environment where innovation thrives, talents are nurtured, and growth is boundless. Discover the exciting array of perks that await you as a member of our team, propelling your career to new heights.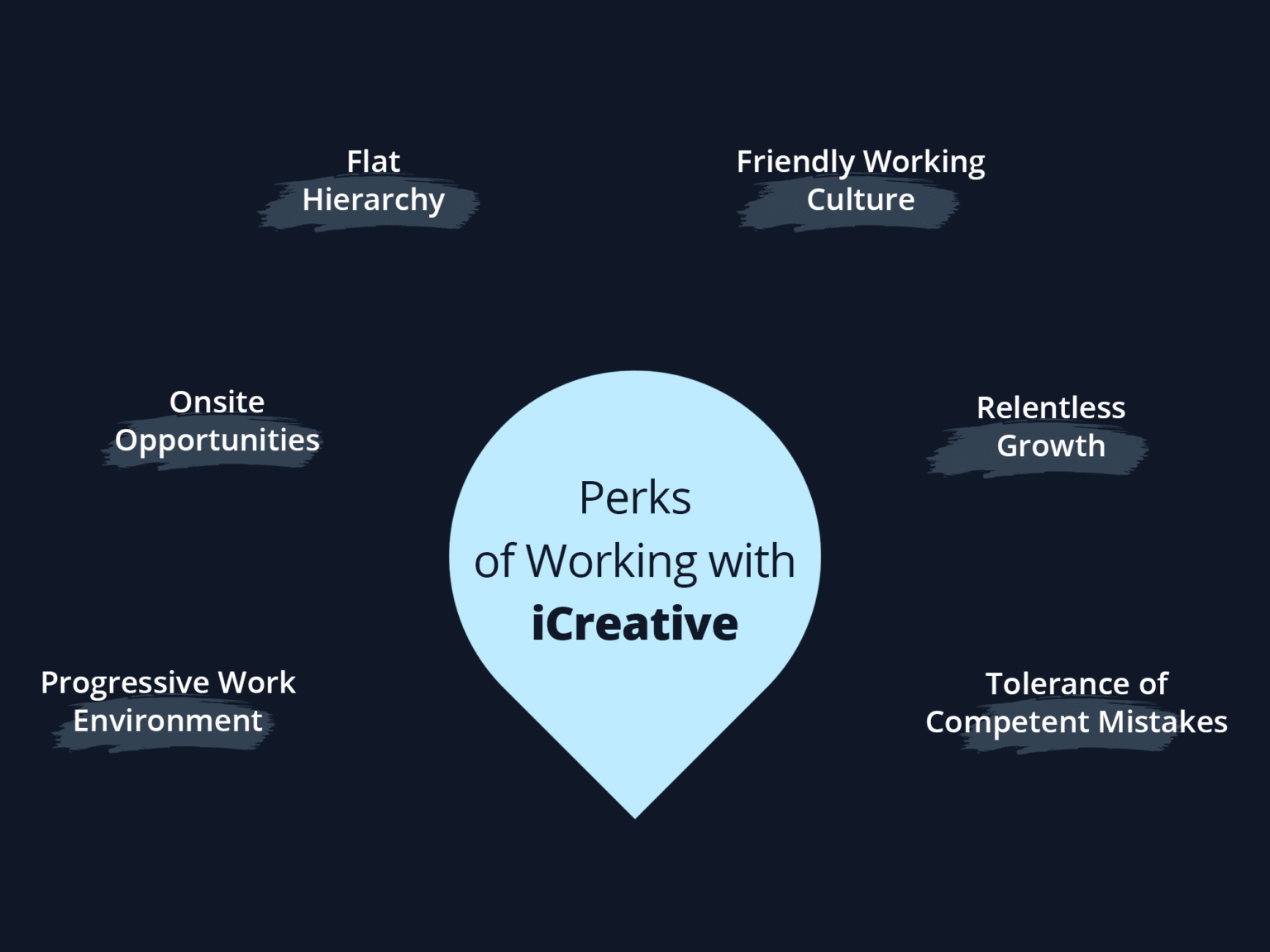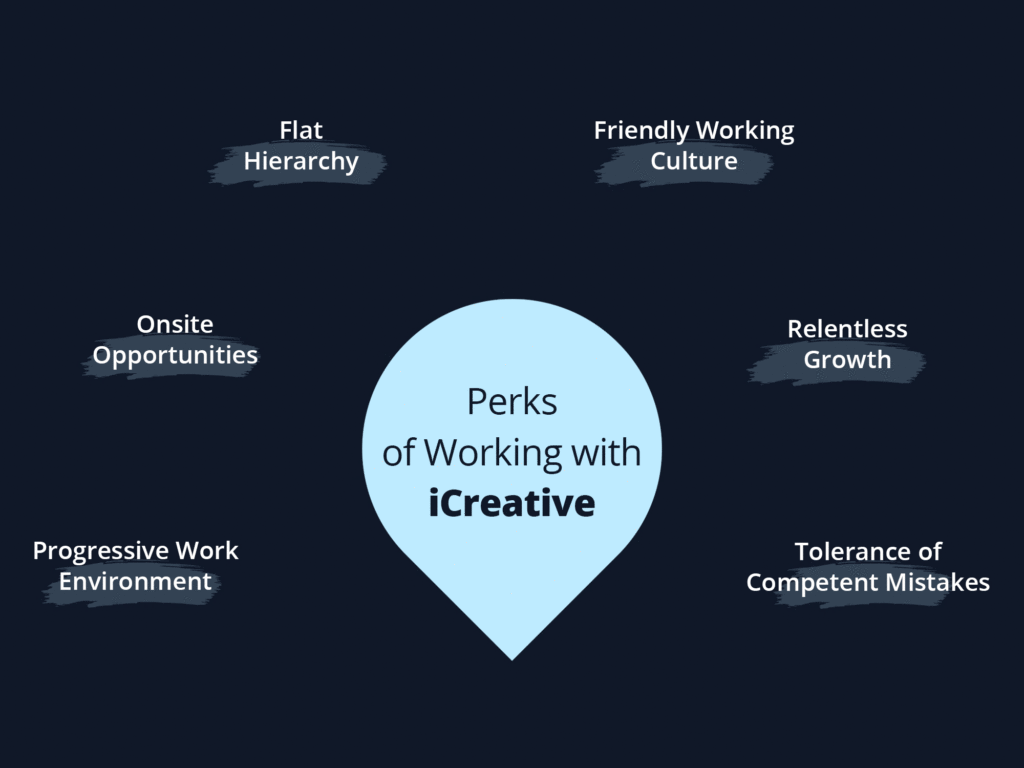 Perks of working with iCreative